President greeting
Since foundation in 1969, Sakae rubber reported all rubbers to a packing O-ring including precise rubber for cars and precise rubber for industry.

The technical power grown through the development research process of the product for industry was used, and a large number of new goods were being proposed to mold design and material development by specializing it and answering to Customer Request flexibly.
Shanghai factory was established aiming at developed growth as a global enterprise in 2002.
Mold design is begun more than the first, improvement of technical power, quality assurance system reinforcement and a cost reduction are performed and the growth is continued as the enterprise which can receive receipt of order from a customer of the various fields by present.
At present, it realizes the abridgment of L/T and a short appointed date of delivery by the mutual complementing of Japan and China.

It's an enterprise idea voice calls a lot of everybody, and that I can receive in the present severe world economic condition, "Actuality is always contemplated and the cooperation and the creation are made a foundation, and I last long, and it's the enterprise which develops.", based on, I think I have a customer estimate the posture to our match.
I continue the effort to respond to the various industrial fields so that Sakae rubber will be the design proposal type enterprise which achieves further high quality and low price and be the parts manufacturer which carries the 21st century without being satisfied with the current state.


Sakae rubber corporation CEO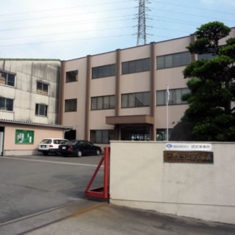 Net territory
(1) We expect that we make the sincerity and the trust a basis and contribute to society through prosperity of company's business.
(2) We build the constitution to answer to a social change and make an effort for the permanence as the enterprise which develops.
(3) We always show creativity, and that it's first-rateness of all faces, an effort is made.
(4) We esteem consumer's request and make the function of the product and the service first principle.
(5) We esteem a total, cooperate, cooperate, don't forget a sense of thanks/repayment of kindness and make an effort for the improvement.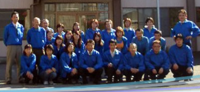 会社沿革
January, 1969

Sakae rubber commercial firm establishment

September, 1970

In the capital one million JPY, Sakae rubber corporation establishment

September, 1976

A capital is increased in 4,000,000JPY.

September, 1982

Sakae rubber Hironaga factory establishment

June, 1984

A capital is increased in 10,000,000JPY. A headquarters office building of the company is established in Hironaga factory (present location).

June, 2000

ISO9002 merit

July, 2002

In capital 170,000US$, Shanghai factory establishment

September, 2003

About business expansion, Shanghai factory move

May, 2004

ISO9001 merit (China)

March, 2006

A capital of a Chinese Shanghai factory is increased in 400,000US$.

March, 2007

A capital of a Chinese Shanghai factory is increased in 600,000US$.

August, 2007

A headquarters capital is increased in 40,000,000JPY.

August, 2012

SAKAE BOEKI CO.,LTD establishment in Thailand

March, 2014

A headquarters capital is increased in 60,000,000JPY.

January, 2015

Red snapper Ayutthaya factory establishment

February, 2017

China・Shanghai factory relocation

April, 2017

Acquisition of ISO 9001:2015 (Thailand)

January, 2019

50th Anniversary

of foundation

August, 2019

SAKAE TRADING CO., LTD. establishment in Vietnam

September, 2019

23% investment of

HKT RUBBER CO., LTD.

January, 2020

Adopting AI based image

inspection equipment (u

sing the government subsidies)

June, 2020

Acquisition of ISO 9001:2015 (Vietnum)
Company's outline
The item
Headquarters factory
Shanghai factory
Ayutthaya factory
Cu Chi factory
Corporation name
Sakae rubber Corporation
(Shanghai) corporation
SAKAE BOEKI
CO.,LTD

SAKAE TRADING
CO., LTD

Location
〒512-8061
1337, Hironagacho,
Yokkaichi-shi, Mie

Floor1,building No.3,No.388
Song Huang Road,
Zhao Xiang Zhen,
Qing pu qu,
Shanghai,CHINA

111/37 Moo2,
Phahonyothin Rd,
Lamsai, Wangnoi,
AYUTTHAYA

42, 7 road,
Trung Lap Ha town,
Cu Chi district,
HCM city, Viet Nam

Telephone number.

059-364-2233


+86-21-3987-6461
+66-35-246-548
+84-28-6271-1233
The fax
number
059-364-2238
+86-21-3987-6159
+66-35-246-549
Foundation years
1969/01
2002/07

2012/08

2019/08
Capital
60,000,000 JPY
600,000 US$
10,000,000 THB
10,000,000 JPY
The number of employees
34 people
100 people
40 people
3 people
Representative
Shinji KURAI
Production base
Headquarters factory
12 cooperation factories
Shanghai factory
2 cooperation factories
Ayutthaya factory
3 cooperation factories
HKT RUBBER
Description of business
Rubber in general for industry and metallic mold sale
ISO authentication
ISO9001:2015
ISO9001:2015
ISO9001:2015
ISO9001:2015